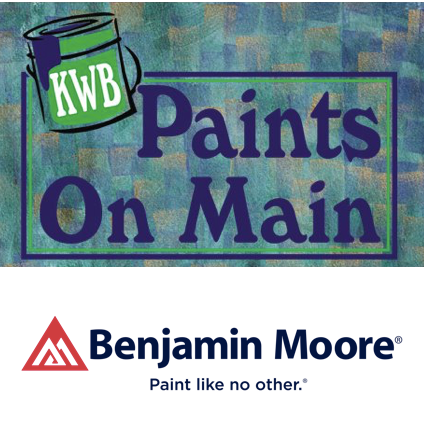 KWB Paints on Main
Member since 2018
Contact Name: Kate Wakefield Bullis
Address: 228 E. Main St.
Galesburg, IL 61401
Phone: 309-342-8188
Email: bullis.kw@gmail.com
Website: www.facebook.com/KWBpaints/

Area(s) of Expertise: Paint, Distributors & Suppliers

Description:
Interior/ Exterior Paints, Benjamin Moore, Color Consultation
Service- Quality- Community
We are your local paint shop on Main St. selling Benjamin Moore interior and exterior paints, as well as, all of your needed painting accessories.
We are ere to help with all your needs, including color consultations, site visits, color matching and product knowledge.

This WIBA Member Profile has been viewed 185 times.
We strongly recommend a CERTIFICATE OF INSURANCE from anyone who works for you.